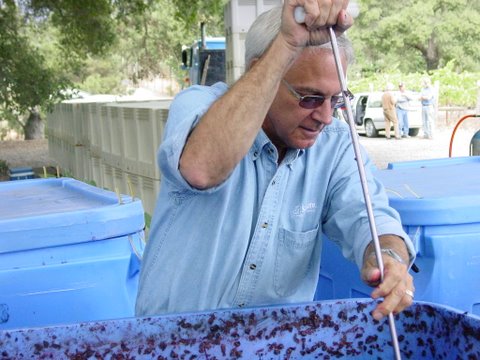 Tom Porter grew up in Adrian, Michigan with an intense interest in science and technology. His father was a chemist, affording Tom access to the chemicals necessary to build rockets in the basement, among other experiments. His journey towards electronics occurred after a few explosions on the launch pad, which led his father to rather forcefully suggest that perhaps Tom should consider applying his energies to some other less volatile science projects.
After high school, Tom enrolled at Michigan Tech in the electrical engineering program, and in June 1968, one week after graduation, he drove to Rochester, Minnesota to begin what turned out to be a 27 year career at IBM.
For the first ten years of his career at IBM , Tom worked in a small independent group called Custom Systems that gave him the opportunity to work on a broad spectrum of exciting projects including the development of IBM's first digital modem and the automated ticketing system for the Bay Area Rapid Transit System (BART). He is proud to note that his work there also included a patent for the mechanics inside the 3.5 inch floppy disk that ultimately became the industry standard and shipped in every PC for nearly 20 years. While at IBM, Tom was inducted into the IBM Academy of Technology.
In 1978, IBM started Tom on a new career in technology management, spanning 25 years and three companies. Most recently he was CTO and Executive Vice President of Product Development at Seagate Technology, where he was responsible for a $600 million annual R&D budget. His natural curiosity about the world and how it works has led him to a constant exploration of his surroundings, and this is evident in every detail of Porter Family Vineyards, from the detailed record-keeping on every block of vineyard, to the painstaking analysis of every barrel of wine.
As Tom and Beverly have learned about the vineyard and the wines, they have been enormously gratified to see that their daughter, her husband, and their son have all decided to move to Napa and join them in the research and development of this new vineyard and winery adventure. Each of them brings a different discipline and a different expertise, but all of them bring an inherent curiosity, a respect for the scientific method, and a sense of wonder for this unique vineyard property.
In their free time Tom and Beverly love to travel, and have established a family foundation that supports children in need. Over the past few years they have also helped build a children's home in Tanzania, Africa, supported a teen group in Sarasota, Florida, and aided troubled children in Boston.
Besides making wine, Tom is currently chasing an old dream of automobile racing. Several times a year, he straps himself into a racecar and chases "30 or 40 other fools" around a race track at speeds he only dreamed of as a teenager. His favorite car to race is a 500HP 1965 Shelby tubular frame Cobra.